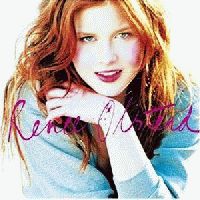 143 Records/Reprise BSIN01797453
Olstead, Renee - Renee Olstead
Back in 2002, producer David Foster oversaw the debut disc of a young jazz/pop singer named Michael Bublé. With his handsome looks and Sinatra-like voice, Bublé quickly saw his star begin to rise and the success of his disc kicked off a mini-revival of old standards and big band singers. Striking while the iron was hot, Foster fed the flame by introducing an even younger female counterpart to Bublé.
Reneé Olstead was a 14-year-old actress mostly known for her co-starring role in the CBS television series Still Standing, but while acting has been her day job since childhood, Olstead has also dabbled in music. Unlike Bublé, who was studying classic songs at a young age with his grandfather, Olstead first latched onto traditional country music and at the age of ten and released Stone Country, which found her singing mediocre tunes in a hiccupped, down-home accent. Four years and a 180-degree turn later, Olstead discovers her inner ingénue with the assistance of Svengali Foster and released her major label debut of pop and jazz standards.
The results have the same lovely, glossy sheen that Foster tweaked to perfection on Natalie Cole's Unforgettable album, and Olstead's newfound voice is a vast improvement from her faux twang days. With a voice that is reminiscent of Nicole Kidman's singing debut in Moulin Rouge, Olstead sounds more like a young, bubbly starlet than a newly discovered diva.
There is no question that she has a pretty voice and is more than capable of performing undemanding standards like "Taking a Chance on Love," however, her voice lacks the depth and experience truly needed to tackle more difficult song like "Summertime" or "Sunday Kind of Love." In taking on Barry Manilow's "Meet Me, Midnight" she dives in with gusto but ends up barely treading water mid-song with a scat section that sounds uncomfortable and forced. Age is certainly a factor in making these songs sound convincing and, for the most part, Foster smartly chose songs that do not reach too far beyond her young years. This helps to make a song like "Someone to Watch Over Me" sound like a sweet, teenage fairytale. On the other hand, the sensuality of Maria Muldaur's "Midnight at the Oasis" is far too mature for her to grasp at this time. She does much better on the Norah Jones-styled original "A Love That Lasts" as the song's quiet demeanor compliments Olstead's vocals, making her sound comfortable and natural. It is going to take more time and experience for her to sound as convincing on songs like "Is You Is or Is You Ain't My Baby," but Foster has given her a great crash course and that helps to make her debut disc a pleasant listen.
Reneé Olstead has a solid foundation from which to work and if she can continue building up from there, she just might have to set aside her acting career for a while. (Aaron Latham)
Musicians:
Renee Olstead (vocal), Alan Broadbent (Piano), Brian Bromberg (Bass), Jeff Hamilton (Drums), Rick Baptist (Trumpet), Chris Botti (Trumpet), Dennis Budimir (Guitar), John Clayton (Bass), Vinnie Colaiuta (Drums), Joe La Barbera (Drums), Warren Luening (Trumpet), Dean Parks (Acoustic Guitar, Guitar), David Tull (Drums), Carol Weisman (Vocals), Chris Dawson (Piano), Billy Childs Trio (Piano), Peter Cincotti (Piano, Vocals).
12 Tracks. 2004.
Price: 12,90 EUR